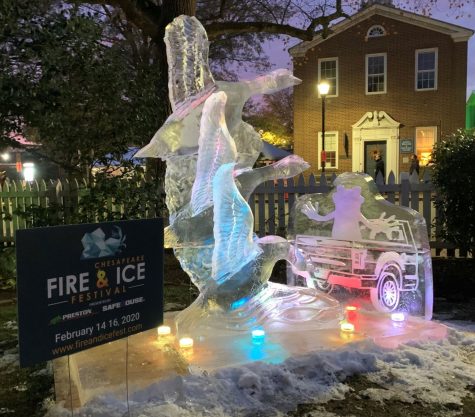 Discover Easton
During the Festival Weekend!
The Chesapeake Fire & Ice Festival, presented by Preston Automotive Group & Safehouse LLC, will feature beautiful ice sculptures spread throughout Easton's historic district. The weekend festivities will include family fun activities, complimentary events, entertainment, seasonal sales, and more ways to enjoy the wintertime fun.
Below you'll find our recommendations for where to stay at area hotels and inns. You'll want to enjoy the entire weekend in charming Easton, and we have your guide to shopping, dining, arts, & entertainment.
For more info, give us a shout or an email! 410-690-7348 or email info@eastonedc.com