Dragonfly Boutique opened in Easton, Maryland in March of 2012. Dragonfly, an upscale women's boutique, offers casual classics, designer apparel, accessories, and everything fun and chic. From the beginning, the goal for Dragonfly was to become the go to shop for the discerning woman. After seven years of great customer service, accolades, and awards, including multiple What's Up Eastern Shore's "Best Women's Clothing Boutique", Dragonfly has established the reputation as the go-to shopping destination for savvy women.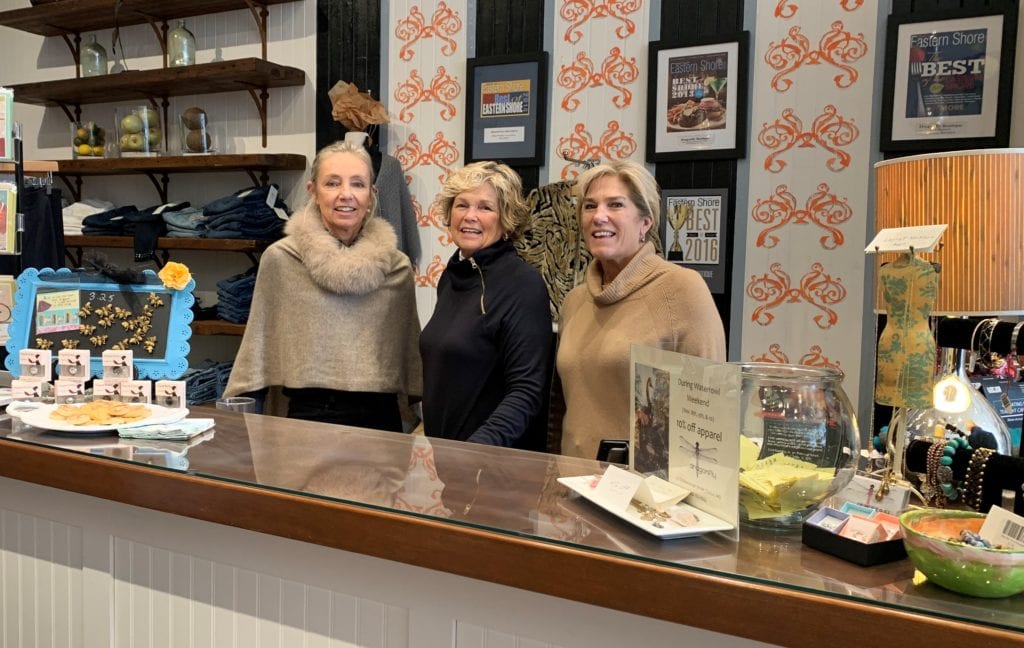 Dragonfly boasts that it has an ensemble for every single day of your fabulous life. Staying up to date on trends is no easy task. Owner Teri Franciose and her staff take pride in their selection of outfits and apparel. They travel to trade shows and fashion weeks across the country every year to meet the designers and bring trendy new styles to the Eastern Shore.
"We strive to maintain the utmost level of integrity with our customers and, by attending various apparel markets, bring in the upcoming styles and trends to our shop and the community," Teri said.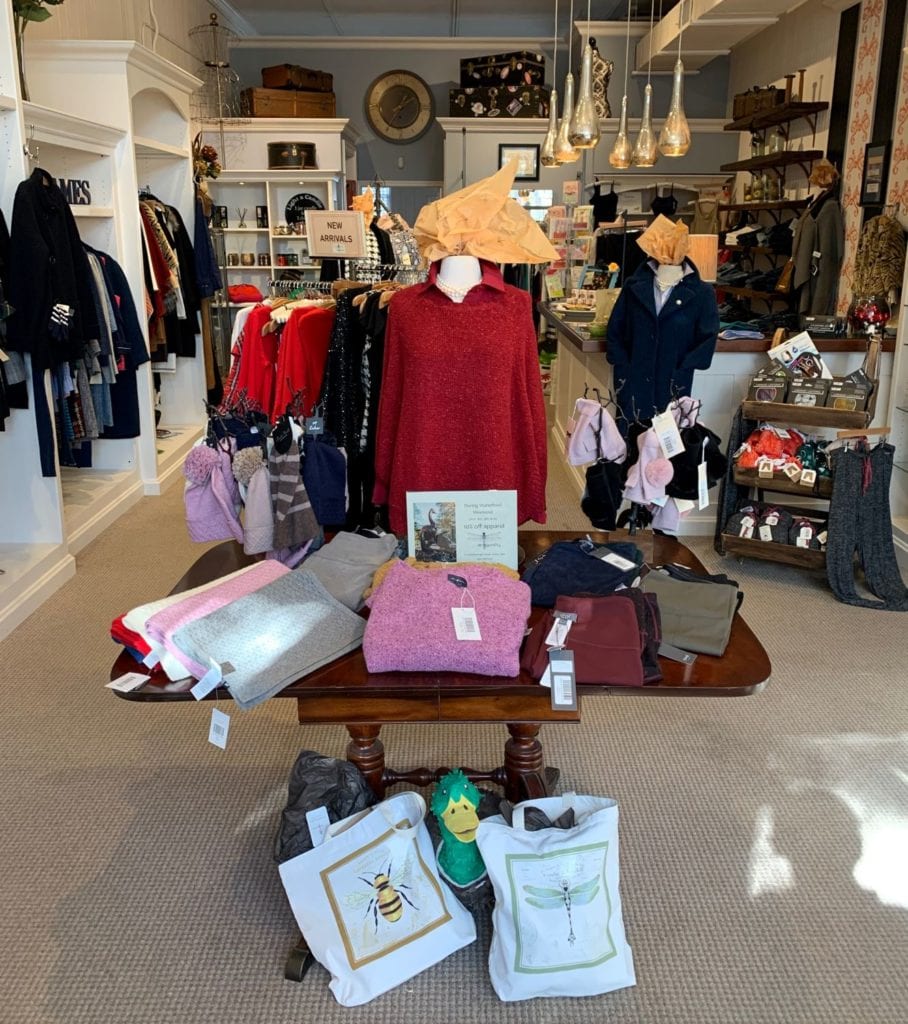 They also understand that listening to their customers is just as important as sharing the latest fashions and trends. Dragonfly's fashion accessories and unique gifts are sometimes a direct result of that customer relationship. Clients looking for the perfect top for an evening on the town can also find unique gifts for friends and family.
Teri is thrilled to be part of a small-town community and tells everyone that she truly believes Easton is the most charming small town in Maryland. Teri and her team at Dragonfly enjoy giving back to the community. Dragonfly recently donated 5% of sales on October 8 to For All Season's No Matter What, You Matter Suicide Prevention campaign.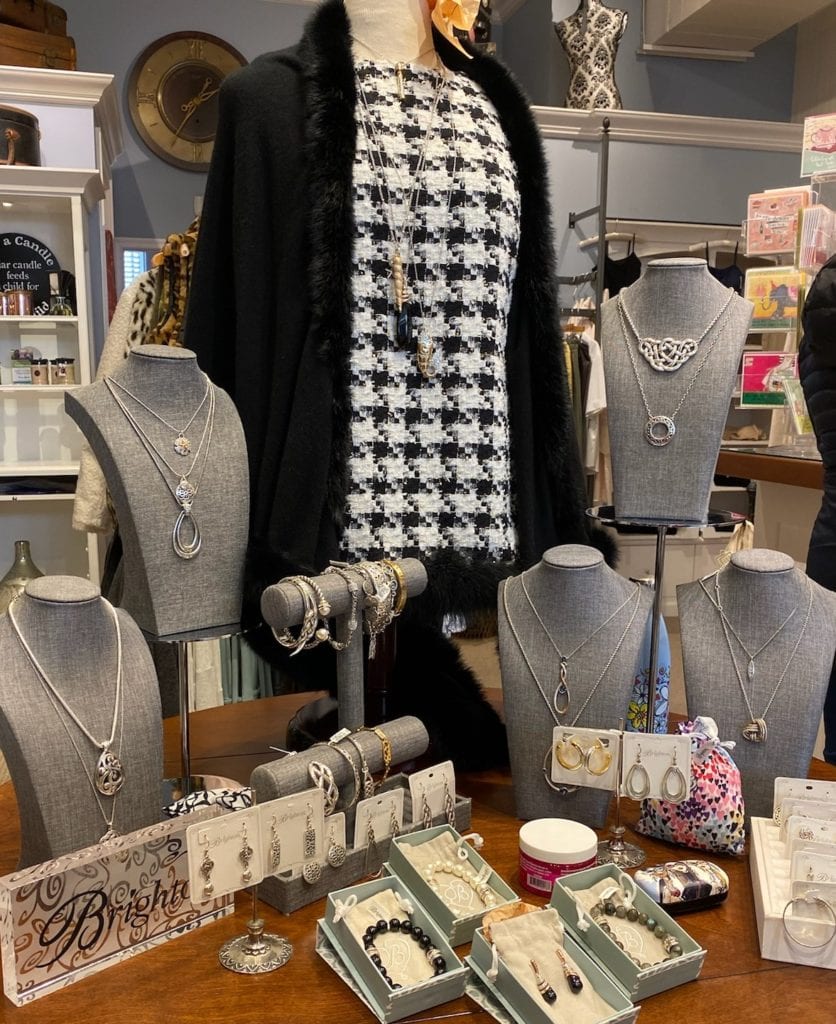 They also go above and beyond to make customers feel special and enjoy their time when they shop. Birthdays are celebrated at Dragonfly by offering 20% off purchases made during your birth month. There is always a new theme, new celebration, and new ways to enjoy your shopping experience. It's not uncommon to enter Dragonfly Boutique and be offered small bites and refreshments.
"Dragonfly exemplifies living life to the fullest," Teri said. "Our goal continues to be to deliver unique, stylish apparel and accessories with personal service in a friendly and relaxing atmosphere."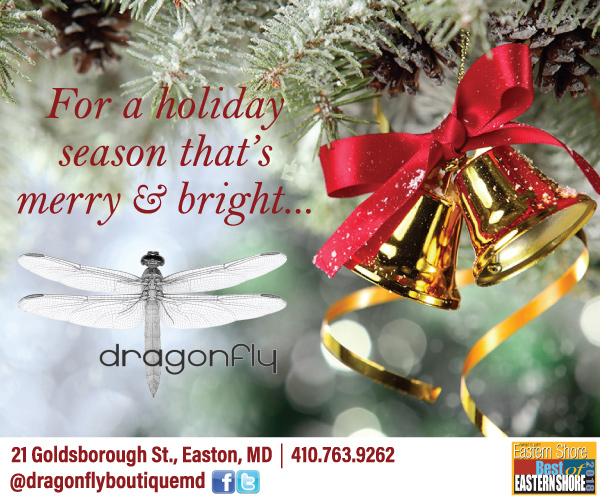 Dragonfly Boutique is a proud member of Discover Easton. Visit them on Facebook & Twitter @DragonflyBoutiqueMD. For more information on Discover Easton, including ways to support the independent business community of Easton, visit www.discovereaston.com.