The Frederick Douglass Honor Society is joined by the Talbot County Free Library, the Town of Easton, and Talbot County to present a virtual celebration of the life and legacy of Frederick Douglass on Saturday,
September 26, 2020.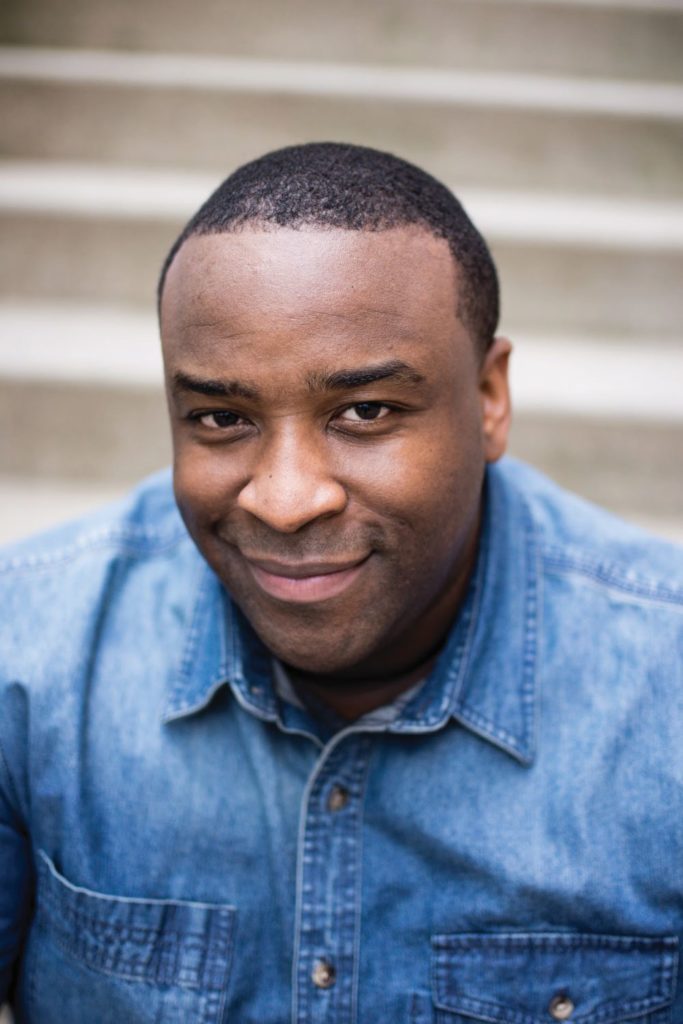 The Frederick Douglass Day celebration kicks off with a Welcome Ceremony (10 AM), emceed by Frederick Douglass Honor Society Board Member Harriette Lowery, that features an invocation by Reverend William T. Wallace, Sr.; music by Easton High School, Easton Middle School and St. Michaels Middle School students, Terron Quailes, and the US Navy Band; a reading by William Peak; Frederick Douglass's famous speech, Self- Made Men, presented by Terron Quailes; and special guests including Mayor Robert Willey, Talbot County Council President Corey Pack, Superintendent of Talbot County Public Schools Dr. Kelly L. Griffith, and Talbot County Free Library Director Dana Newman.
The Children's Village (11 AM) offers a variety of learning and challenging experiences, fun activities, and prizes and giveaways. Virtual guests will find free coloring books, a map game with prizes (Zoom backgrounds and memes), and a Frederick Douglass story read by St. Michaels Library Branch Manager Shauna Beulah.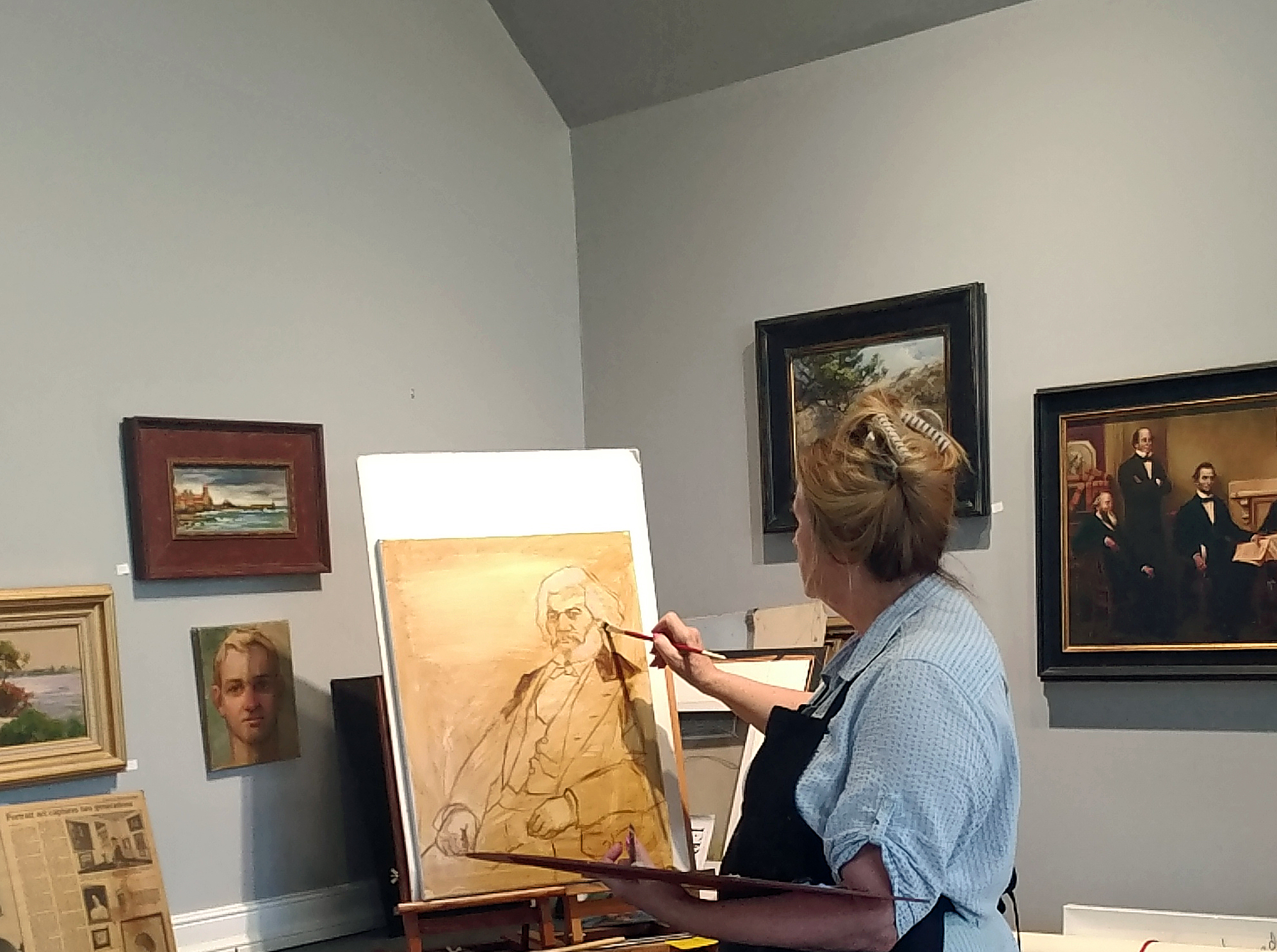 The Talbot County Free Library (11AM) welcomes Laura Era, an award-winning artist, teacher, and owner of Troika Gallery, for the official unveiling of her portrait of Frederick Douglass, which she is donating to the library. An original work in oil, Era brilliantly captures Douglass's striking face, white crown of hair, quiet dignity, and powerful reserve. Laura's generous gift to the Talbot County Free Library and the people of Talbot County will forever remind us of one America's greatest men. Prior to the official unveiling, the painting is on view in the Troika Gallery, 9 S. Harrison Street, Easton.
"Around the World with Frederick Douglass" (11:30 AM) highlights world-leading scholars, authors, curators, and dignitaries as they speak about Mr. Douglass's life and his to today's world. This one-hour session features speakers from Scotland, Ireland, England, and the United States. Speakers include Celeste-Marie Bernier, Dr. Fionnghuala Sweeney, Dr. Sarah Meer, Dr. David Blight, Fred Morsell, Pete Lesher, Dr. David Anderson, Lee Blake, Dr. Spencer Crew, Lt. Governor Boyd Rutherford, and Richard Tilghman and Carlene Phoenix.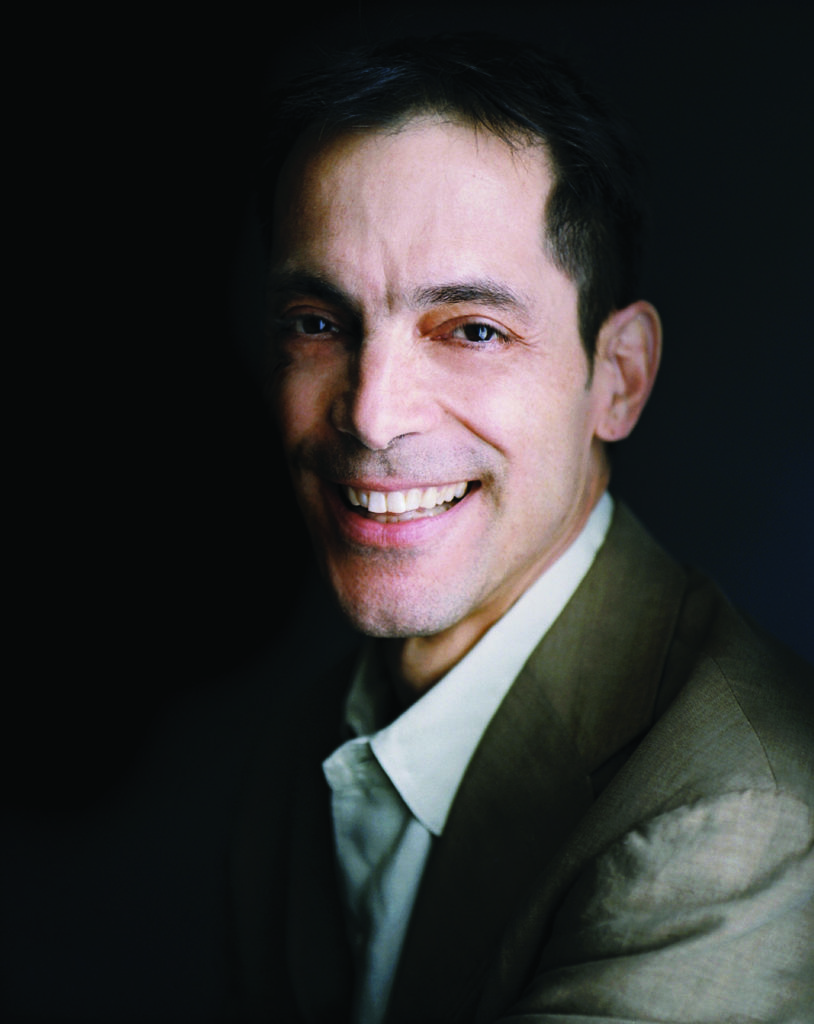 John Stauffer, the Kates Professor of English and of African and African American Studies at Harvard University, is this year's virtual lecturer (1 PM). He is the author or editor of 20 books and over 100 articles, including GIANTS: The Parallel Lives of Frederick Douglass and Abraham Lincoln, a national bestseller; and the award-winning Black Hearts of Men and Picturing Frederick Douglass. His essays and review have appeared in Time, The Wall Street Journal, The New York Times, The Washington Post, and in exhibition catalogs, journals, and books. He has been featured on national radio and TV and served as consultant or co-curator on films, exhibitions, and video games, including God in America, Django Unchained, War/Photography, The Free State of Jones, The Abolitionists, Picturing Frederick Douglass, Red Dead Redemption 2, and Reconstruction: America After the Civil War.
Stauffer will be joined by Keidrick Roy for a twenty-minute questions and answers session (2 PM). Roy is a PhD Candidate in American Studies at Harvard University. Roy's work examines the intersection of race, religion, and political philosophy in transatlantic intellectual history since the mid-eighteenth century. His public humanities scholarship has been featured by CBS Sunday Morning, The Harvard Gazette, and The Christian Science Monitor. In 2018 Keidrick co-curated an exhibit on the postbellum writings of Frederick Douglass for the American Writers Museum in Chicago, and he is currently working on an exhibition for the Houghton Library at Harvard University entitled "Reframing the Racial State," which will debut in 2021. Viewers can chat on https://www.facebook.com/FrederickDouglass-Day with Stauffer and Roy.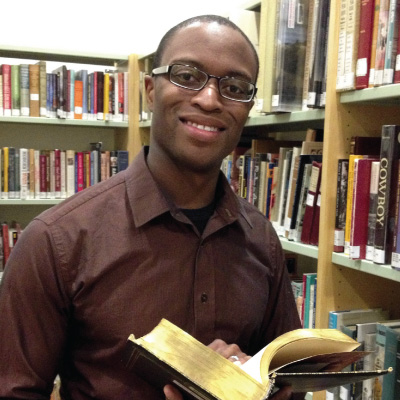 A virtual tour of the Douglasses' family home in Washington, D.C. is made possible through the courtesy of the National Parks Service. Filmed by C-Span, the video showcases the property Frederick Douglass purchased in 1878 for $6,000. Douglass and his wife Anna named their 20-room Victorian home Cedar Hill. The following year they purchased an additional 15 acres. While living on this beautiful 24-acre property, he became a member of high society and worked on his last autobiographical book, The Life & Times of Frederick Douglass, first published in 1881.
The New Bedford Historical Society has also provided a link for Frederick Douglass Day viewers to tour the Nathan and Mary Johnson House. Nathan Johnson, one of New Bedford's most active abolitionists, not only gave Frederick Augustus Washington Bailey refuge in his home at 21 Seventh Street, he also suggested the name by which the great orator would forever be known. Frederick and Anna Murray Douglass spent six years in the house as he began his journey to becoming one of our country's greatest
abolitionists and advocate for human freedom and equality.
In David Blight's biography of Frederick Douglass, Prophet of Freedom, he called lynching "the final cause of his life." Douglass "believed that lynching constituted the political silencing of black people". Kirkland Hall, Commissioner on the Maryland Lynching Truth Reconciliation Commission, formed by Maryland State Legislature in 2019, will share the history of lynching in Maryland in a short video.
The Frederick Douglass celebration ends with "The Moment Was Now" premiered on film after several successful runs on stage in Baltimore. The story takes place in 1869 during Reconstruction in post-civil war Baltimore, a turning point in U.S. history when America 'almost did the right thing'. Contemporary themes of racial and economy justice and women's rights reverberate throughout the musical at a meeting convened by Frederick Douglass. (6:30 PM)
Most activities can be viewed at FrederickDouglassDay.com along with pre-registration for free tickets to view "The Moment Was Now" and links to the Cedar Hill and the Nathan and Mary Johnson House tours.
The Frederick Douglass Day virtual celebration is made possible by premier sponsors Mr. and Mrs. Paul B. Prager, the Town of Easton, Talbot County Arts Council with funds from the Maryland State Arts Council, Bay Photographic Works, and local sponsors.