The Academy Art Museum is opening a new installation on November 5, 2021. Zoe Friedman: Sentient Forest opens First Friday, November 5 with an artist talk and reception.
Drawing on her recent experience of becoming a mother, Baltimore-based artist Zoe Friedman has created an immersive and layered universe of flora and fauna that explores the exuberant yet mysterious forces of life. Combining drawing, illustration, hand-cut paper, digital illustration and bespoke lighting elements, Friedman's process mirrors the simultaneous joy and complexity of existence and invites the viewer to reflect on birth and growth.
In Friedman's work, the playful, large-scale animal forms and the overlapping bold colors and patterns framing them beckon a heightened form of sentience. Illuminated by lighting elements of the artist's own design, the installation is a portal into Friedman's mythology of motherhood, in which she explores the instinct and power to care, nourish and grow. The large scale of each mural within the installation conveys the artist's understanding of love as an expansive, forceful and overwhelming emotion. Much like a forest, the individual characters and forms in Friedman's cast are connected and form a wondrous narrative.
Zoe Friedman earned her MFA from the Mount Royal School of Art at MICA in 2012, and her BA from Eckerd College. She is currently the Assistant Professor and Coordinator of the Time-Based Media Program at Anne Arundel Community College. Friedman has been a Henry Walters Traveling Fellow (2012), a Fulbright ETA Fellow (2007), a Trawick Prize Finalist (2014), a MICA Fellow at the Bromo Seltzer Arts Tower (2012), and a resident at Vermont Studio Center (2012). She has had solo shows across the country in Baltimore, MD, Stillwater, OK, Arlington, VA, Brooklyn, NY, Washington DC, Oakland, CA, St. Petersburg, FL, and Copenhagen, Denmark. She recently completed a large-scale permanent site-specific installation at the Enoch Pratt Free Public Library in Baltimore.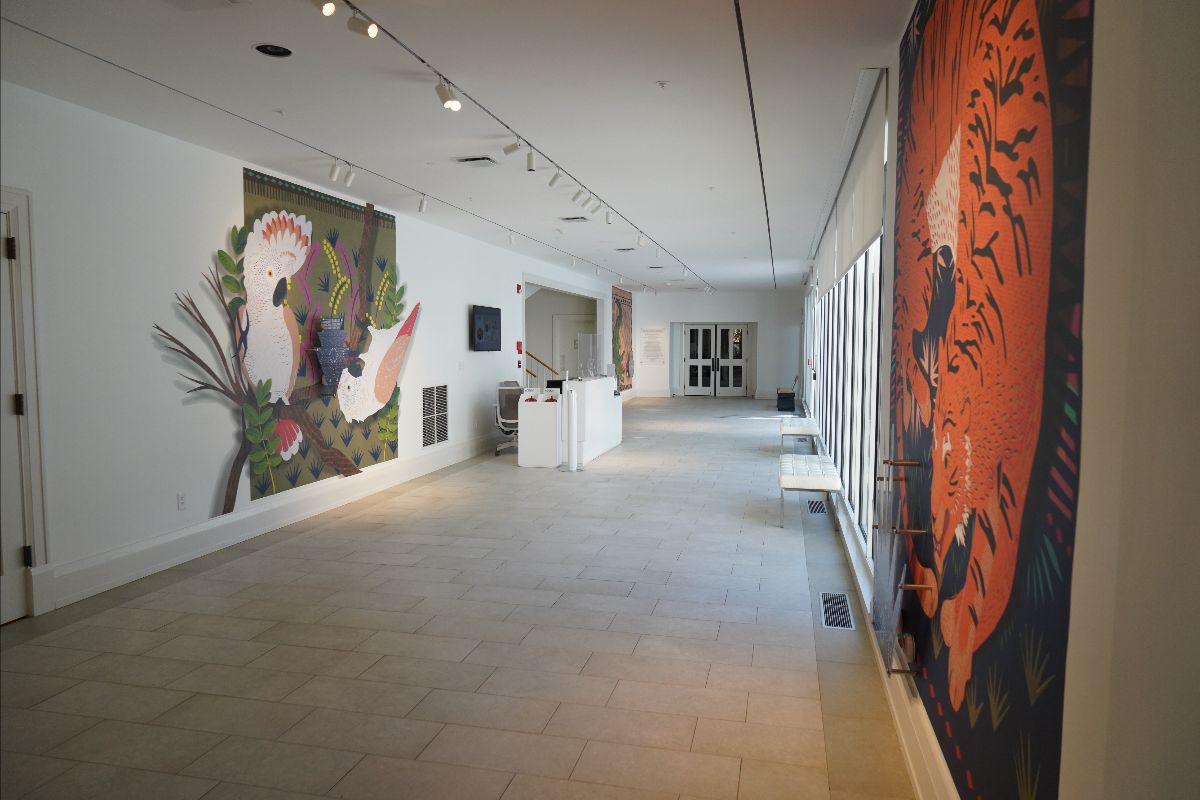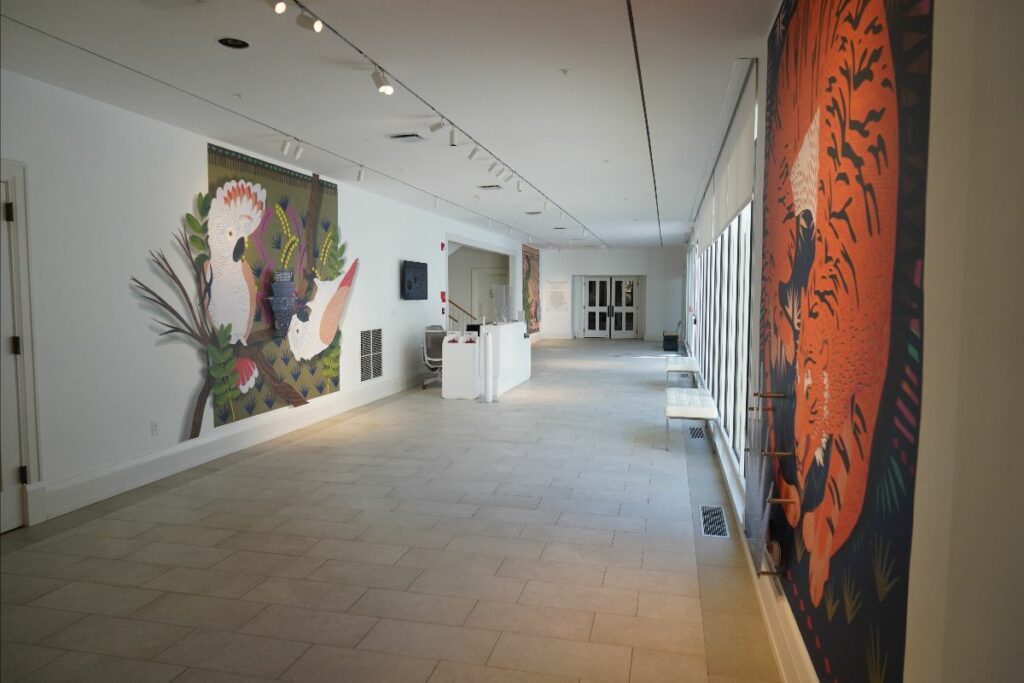 Sentient Forest is the inaugural site-specific artist commission for the Museum's newly-renovated Tricia and Frank Saul Atrium Galleries. The Museum is grateful to Elizabeth Hormel, Mary Ann Schindler, Christine Martin and Willow Construction for supporting the inaugural edition of this new project.
About the Academy Art Museum
As the premier art museum on the Eastern Shore of Maryland, the Academy Art Museum presents high-quality exhibitions and a full range of art classes for visitors of all ages. Past exhibitions have featured artists such as James Turrell, Robert Rauschenberg, Mark Rothko, Pat Steir and Richard Diebenkorn. The permanent collection focuses on works on paper by American and European artists from four centuries including recent acquisitions by Graciela Iturbide and Zanele Muholi. Arts educational programs range from life drawing lessons to digital art instruction, and include lunchtime and cocktail hour concerts, lectures and special art events, as well as a Fall Craft Show. AAM also provides arts education to public and private school children from the region and is accredited by the American Alliance of Museums.
Location: 106 South Street, Easton, Maryland
Hours: Tuesday-Wednesday 10:00 am to 4:00 pm, Thursday 10:00 am to 7:30 pm (free admission), Friday 10:00 am to 4:00 pm, Saturday 10:00 am to 6:00 pm, and Sunday, 10 am to 4 pm. Closed Mondays and Federal holidays.
Admission: $3, children under 12 free, AAM members free.