Almost 20 Years ago, Niki & Robert Pino had an idea. They'd combine their passions and create a place they'd be proud to own. A place they'd love to shop at themselves. Niki's background was graphic design and marketing while Robert had years of opticianry experience. What they envisioned was an eyecare practice that not only sold eyewear but connected with their artistic side and love of small-town community. An Optical Galleria was born in Centreville, MD in 2002. Niki & Robert now own two more stores, having expanded into Ocean City and Easton. It's clear the Shore likes what they see in An Optical Galleria.
Their locations are designed to be a fun and welcoming practice with plenty of light, warm colors, and repurposed furniture displays. In place of traditional optical frame displays, the Pinos purchase and renovate armoires, desks, end tables, and other interesting pieces for storage and displays. Baker's racks and bookstands become functional art that showcase their beautiful eyewear selection.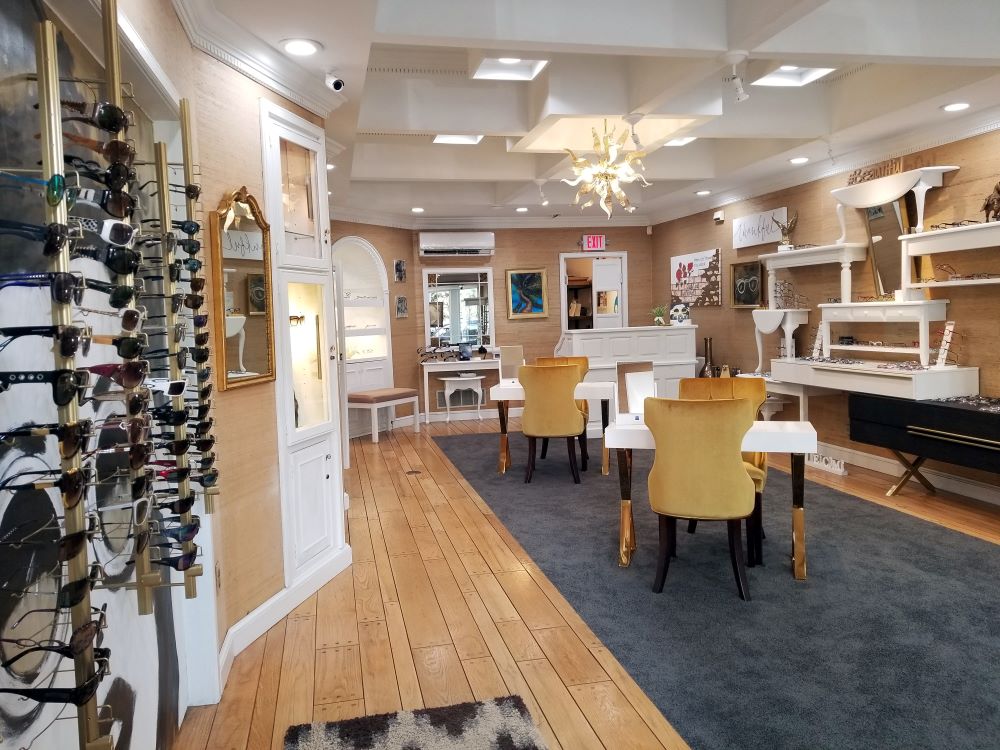 "The design is different and attention-getting, but most importantly we want you to feel at home," An Optical Galleria co-owner Niki Pino said. "People are curious and look around, feeling comfortable."
In addition to displaying hundreds of frames and dozens of eloquent frame lines, the walls often spotlight local artists' work and some of Niki's own creations. Staying true to her artistic roots, the couple is active in the local art councils and has made their dispensary a functioning exhibit space. An Optical Galleria is a hot spot in Easton during First Weekend events, showcasing a monthly mix of art styles and select eyewear trunk shows.
With all its aesthetic considerations, An Optical Galleria remains focused on eyecare. "Eyewear is a unique blend of fashion and function," An Optical Galleria co-owner Robert Pino said. "In eyewear, fashion and function go together hand-in-hand; it's never boring. That's what we try to impart to our customers."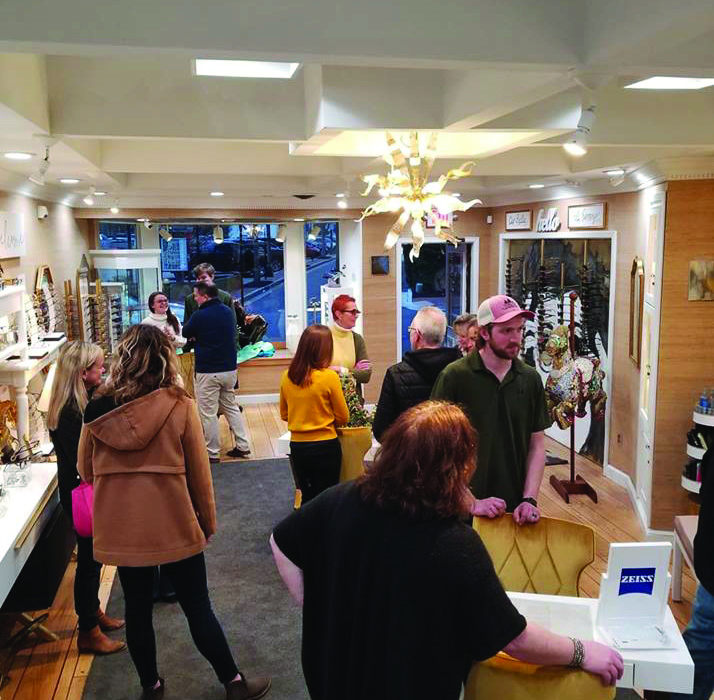 The focus is on satisfying the customer's needs, no matter how unusual. Robert is an expert in odd eyewear shapes, challenging Rx's, and fitting function in the most fashionable way. Robert's experience combines with their staff's extra, expert care to deliver exceptional service. The results are a committed and growing clientele that speak highly of their experiences.
The results show on customer faces and in the awards they've received. An Optical Galleria has been named Best Optician, Best Customer Service, Best Boutique, and received the Excellence in Business Award from Queen Anne's County Chamber of Commerce. They've received People's Choice Awards in What's Up? Eastern Shore and Shore Update many years over.
Through it all, Niki and Robert are honored by the accolades but are most proud of the experience they've created and work they do in the community. They believe the keys to their success are their efforts to give back and hiring people who also love and support the community.
"We live it in our daily routine," Robert Pino explained. "Believe you are the best and go above and beyond with everyone. If there's someone in the hospital, for example, I'll make time to take their glasses to him. Give the best service, provide the best product and be there for your customers."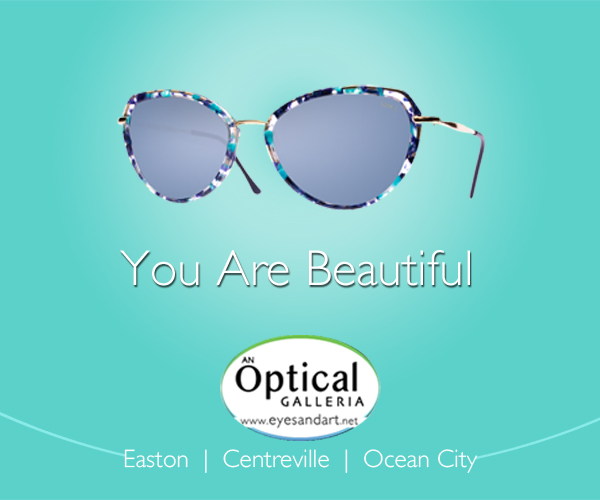 An Optical Galleria is a proud member of Discover Easton. Visit them online at www.eyesandart.net. For more information on Discover Easton, including ways to support the independent business community of Easton, visit www.discovereaston.com.